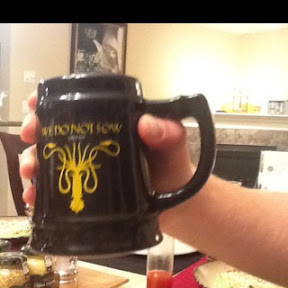 In honor of House Greyjoy, whose sigil is the mighty kraken, the soup course consisted of a seafood soup served in a bread bowl, and topped with a tiny crab claw.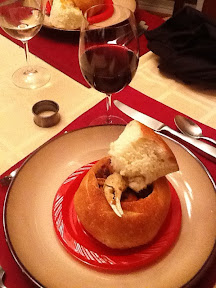 Absolutely delicious, brilliantly presented, but not thematic enough for Pete; he also served up a platter of octopus from the Egg.
Terrifying to look at, but not at all chewy, with a bit of smoke and just a bit of char around the edges, it was well worth overcoming the initial uncertainty, even for those who are not big seafood fans.
- Posted using BlogPress from my iPad